Gladstone's HardTwist 14 exhibition inspires young talent.
Our recent school field trip was to the Gladstone Hotel's annual HardTwist textile and fiber exhibition. This year's exhibit was titled 'entwined' and showcased 26 of Canada's brightest talents in the textile community. We were fortunate to get some one on one time with Amanda Wood from BC, who gave a talk on her wet felted and hand-woven exhibit "Humility of Intentions". Besides explaining the piece to us, Amanda spent time telling us about her practice and how she stays organised. I liked how she gives structure to her week like this:
Monday - Inspiration day
Tuesday - Studio play day
Wednesday - Focus on work-in-progress
Thursday - Reflection on "old work"
Friday - New work and events
She also lives by a quote from Dieter Rams which goes like this: "Less, but Better"
(retrieved from https://www.goodreads.com)
After the talk we explored the works in the exhibition and filled up the inspiration tanks with some amazingly unique and awesome work. One of the tenets of LdV's life was to retain a childlike sense of wonder. He, and his friend Albert Einstein never lost theirs. A conversation between the two reportedly went like this: "You and I never cease to stand like curious children before the great mystery into which we are born" (Isaacson, W. Learning from Leonardo(Time Magazine Special Edition. 2019)
It was clear looking at many of the pieces on display that many of the artists have never outgrown their natural curiosity and wonder years. I believe they are making "like Leonardo".
Thank you Sheridan faculty and Gladstone Hotel for a great day.
Rocky Tides by Kelsey Byrne
Humility of Intentions by Amanda Wood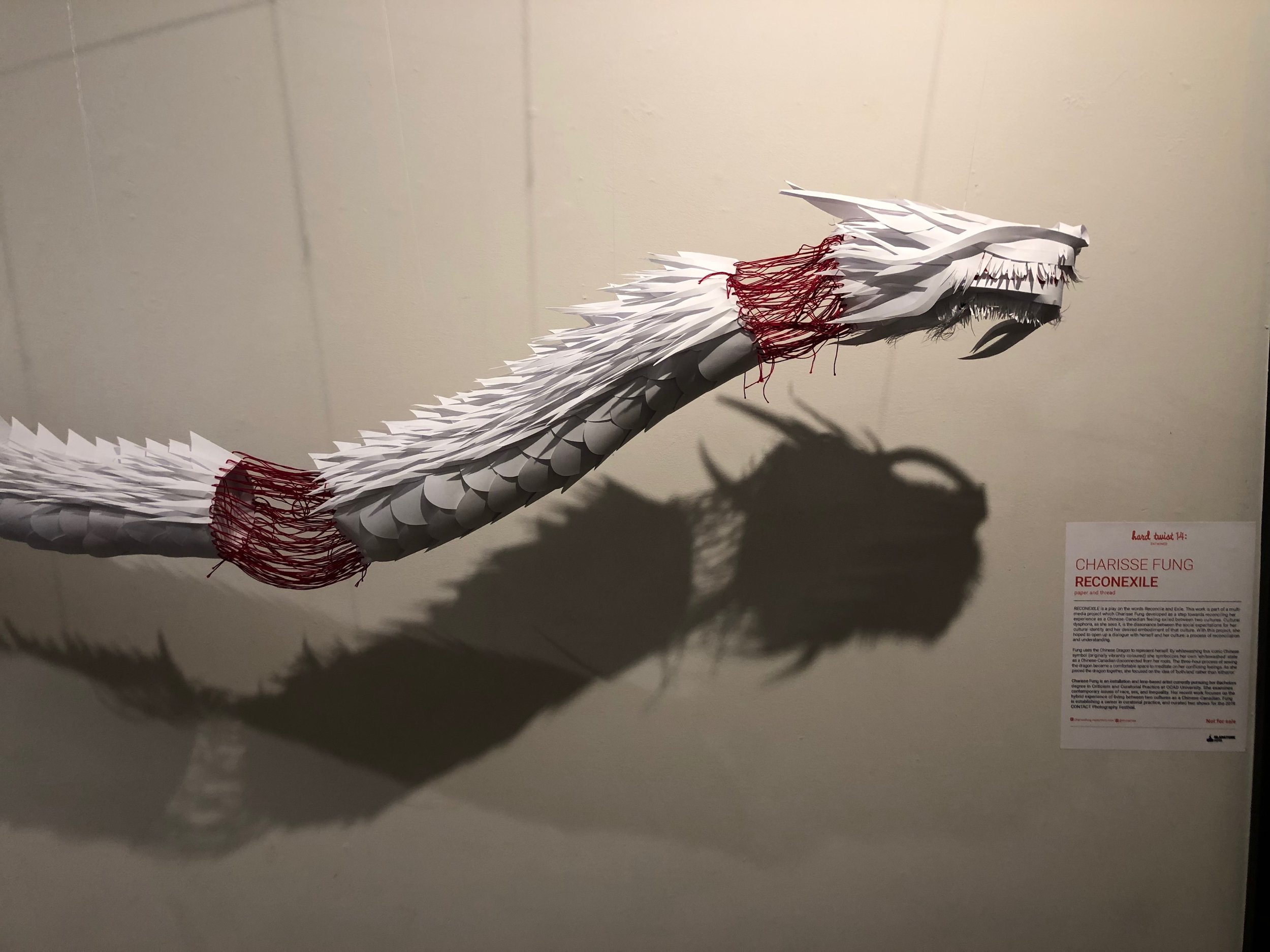 Reconexile: Paper and Thread by Charisse Fung